Statistics Consulting Services
Our team can help you to unleash the power of statistical analysis. The use of advanced mathematical approaches to solve difficult problems can greatly increase the productivity and success of your business, research, or project.
Text us at 1-818-850-7850 for a FREE initial consultation, or you can send us an e-mail to tell us about the project you need help with.
We provide statistical consulting services. We work with all major statistical software packages (SPSS, STATA, R, SAS, MINITAB), data mining and analysis, dissertation help, and can help you with business intelligence tools.
What does a statistical consultant do?
A statistics consultant can help you with any kind of statistical analysis, simple or complex, and will have the perspective to know the most appropriate statistical tools to apply to a specific problem.
Usually, sophisticated statistical software packages need to be use to tackle the more complex problems. Usually these software are relatively easy to get started with, but they provide abundant and verbose outputs, for which you will like to have proficient statistics consultants help you with the interpretation.
Also, a statistics consultant will be able to extract the most important information obtained from software output and produce an effective write-up to correctly report the results.
What is the rate for a statistical consultant?
The price will vary depending on the complexity of the project. You can take advantage of our free initial consultation, where you can give you a quick estimate of the price for your specific project.
Depending on the size of the project, the method of payment can be a one-off payment, or for more complex, continued projects we can work on a retainer basis.
We take care all types of data privacy concerns, and for that reason we can work under non-disclosure agreements (NDA).
What are the benefits of statistical consulting?
There are many benefits associated to retaining the services of a statistics consultant. One of the main ones: your peace of mind, knowing your data is handled and analyzed by professional hands.
Then, you can the time you will save. When you try to work in house problems for which your team may not have the right expertise, the end result will likely be wasting lots of time.
Hiring an expert statistical consulting firm will cut those wasted hours and provide you with professionally crafted results, in one go.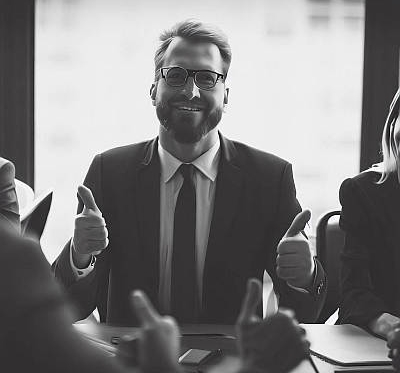 Why is consulting a statistician important?
Using the help of expert statistician help you ensure that your business data is analyzed correctly and even more importantly, that the conclusions rendered will lead you in the right direction.
A statistician can give you a big picture of how your data collection methods stand, and can also focus on the smaller and finer details, so to make your system more streamlined.
Often times, it is the small details that make the whole difference, that the expert eye of a statistician can pick up.
What is the biggest benefit of hiring a consultant?
The are many and multiple benefits to hiring a statistics consultant.
Gain powerful insights from data - A statistics consultant can analyze your company's data to uncover actionable insights, trends and opportunities that drive business growth
Optimize processes and increase efficiency - By leveraging statistical analysis, a consultant can identify areas for improvement, enhancing productivity, reducing costs and boosting your bottom line
Make confident strategic decisions - With the guidance of an expert statistician, you can base key business decisions on hard facts and statistical evidence rather than guesswork. Mitigate risk and maximize returns
Statisticians will contribute with their professional expertise, to give a view that perhaps your time cannot produce in-house
Peace of mind of a work expertly done, which is expected to come out right in one go
Quality of process and interpretation, saving your team countless hours
Know-how about the most up-to-date tools to do the job, to leverage your business data to a higher level
Help tune up internal process, improving your productivity
Free up resources used by your team from dealing with statistics issues they are not totally familiar with